Triin Jürgens
Faculty of Design

Design and Technology Futures

msc
Placemaking in a biophilic city: increasing biodiversity and pollinator protection in Tallinn's greenspaces

Tutor(s):

Ruth-Helene Melioranski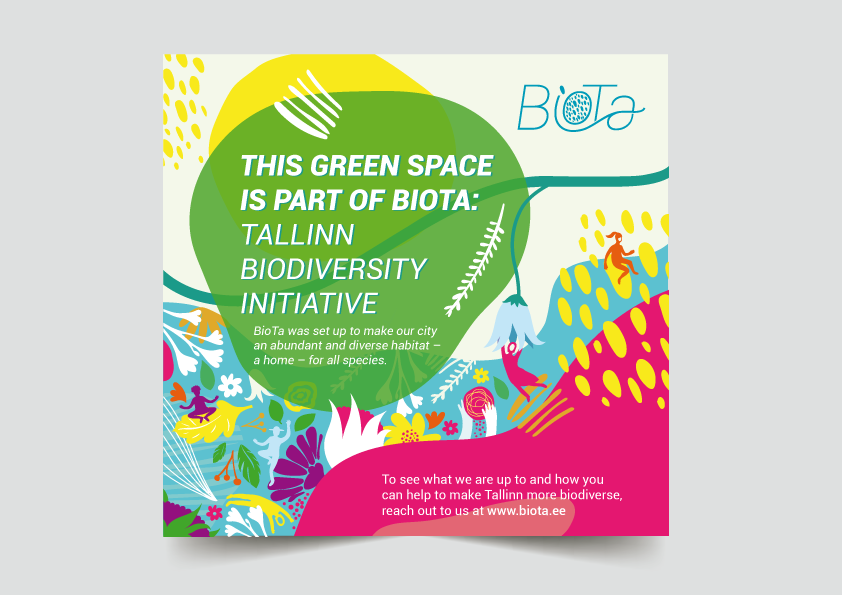 The rapid and seemingly unstoppable urban sprawl is happening in metropolitan areas over the world. It is often associated with decreasing biodiversity, habitat loss for pollinators and a decline in the distinctiveness of the locale. The dissolving boundaries between the "wild" nature and the "cultured" cities that have existed for centuries have recently put to question and so are the old binary relational models between humans and nonhumans.
A novel service platform BioTa (short for Tallinn Biodiversity Initiative) is designed, connecting urban dwellers, city administration officials and experts in supporting and increasing biodiversity and protecting pollinators by creating a co-managed network of biodiverse urban greenspaces.
The platform combines value-adding services with products gathered under a unified branded umbrella. The main goal of the platform is to create a sustainable home for both people and other urban species, with an emphasis on pollinators as nonhuman actors.