Anneliis Reili
Faculty of Design

Fashion Design

ba
Põhjaallikad

Tutor(s):

Piret Puppart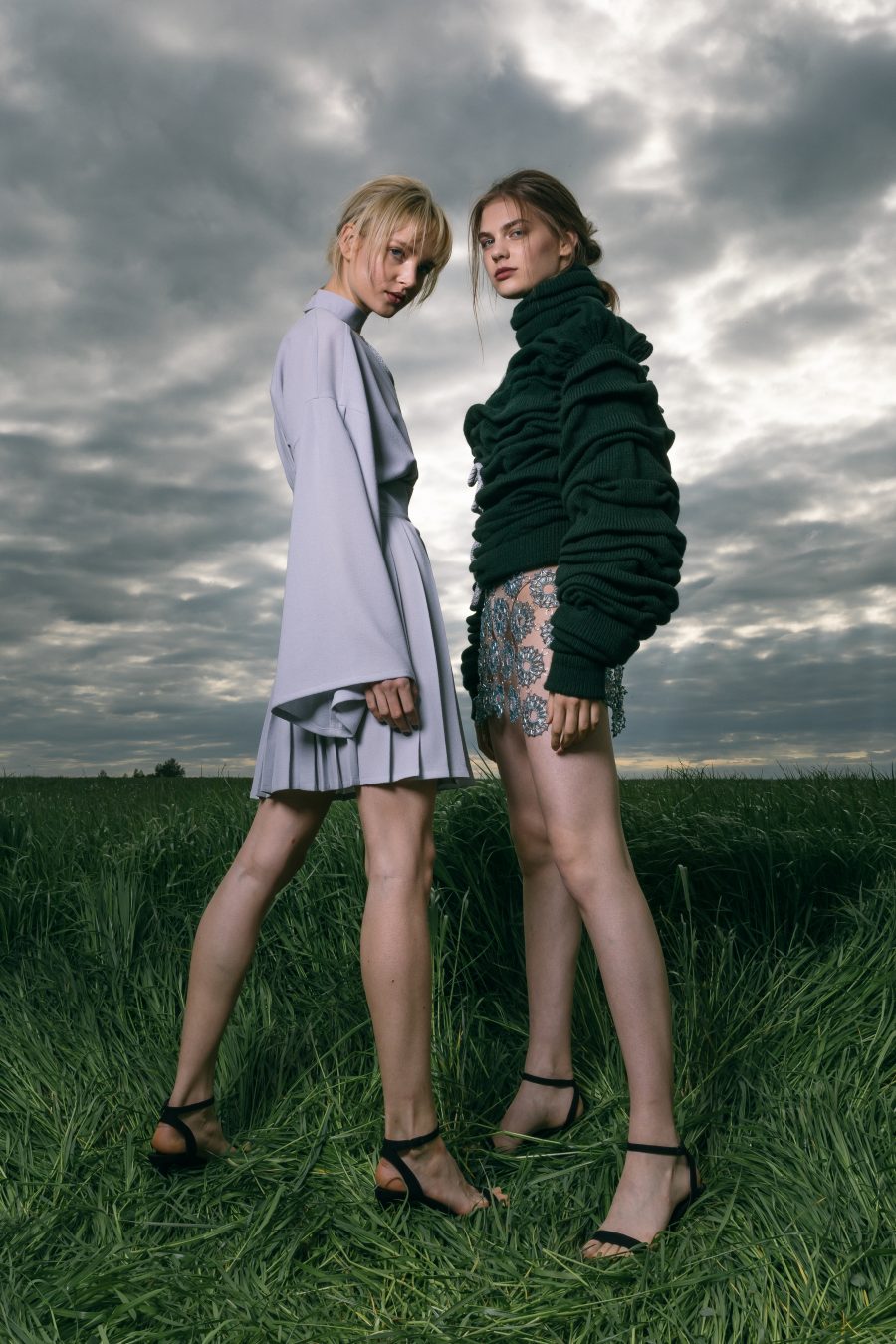 Melting ice. Birch trees. Long gone stronghold. Forests. Sinialliku spring. Snakes. Forest spirits. Time. Stories. Deep sense of nature. Respect and honor. Power of soul. Source. Hill of hazels. Places of power. Springs.
 
In my collection each garment tells a story where old tales hold values that can offer a way of life.
 
Going back hundreds of years, Estonians knew the same secret that the ancient Stoics knew. In order to live a good life, one should live in accordance with the nature.
This collection is devoted to honouring our nature and ancestry and has therefore been made using the zero-waste approach.
The patterns of the garments made out of fabric are based on rectangles, a method I've been experimenting on for about a year now, that has led to a new vision in my work.
The ice-like surfaces consist of hundreds of small "pieces of ice" that have been made of leftover plexiglass. Cut and melted piece by piece, each and every one of them is carefully shaped and then connected together.
The beaded dresses are both made of ca 40 000 beads that have been assembled one by one.
I found my love for beading a while ago through native techniques and haven't been able to let go ever since. It's demanding to create these structures and it takes a lot of time and patience, but on the other hand, it's also endlessly peaceful, meditative and rewarding – seeing the garment come together one tiny bead at the time gives time a special meaning.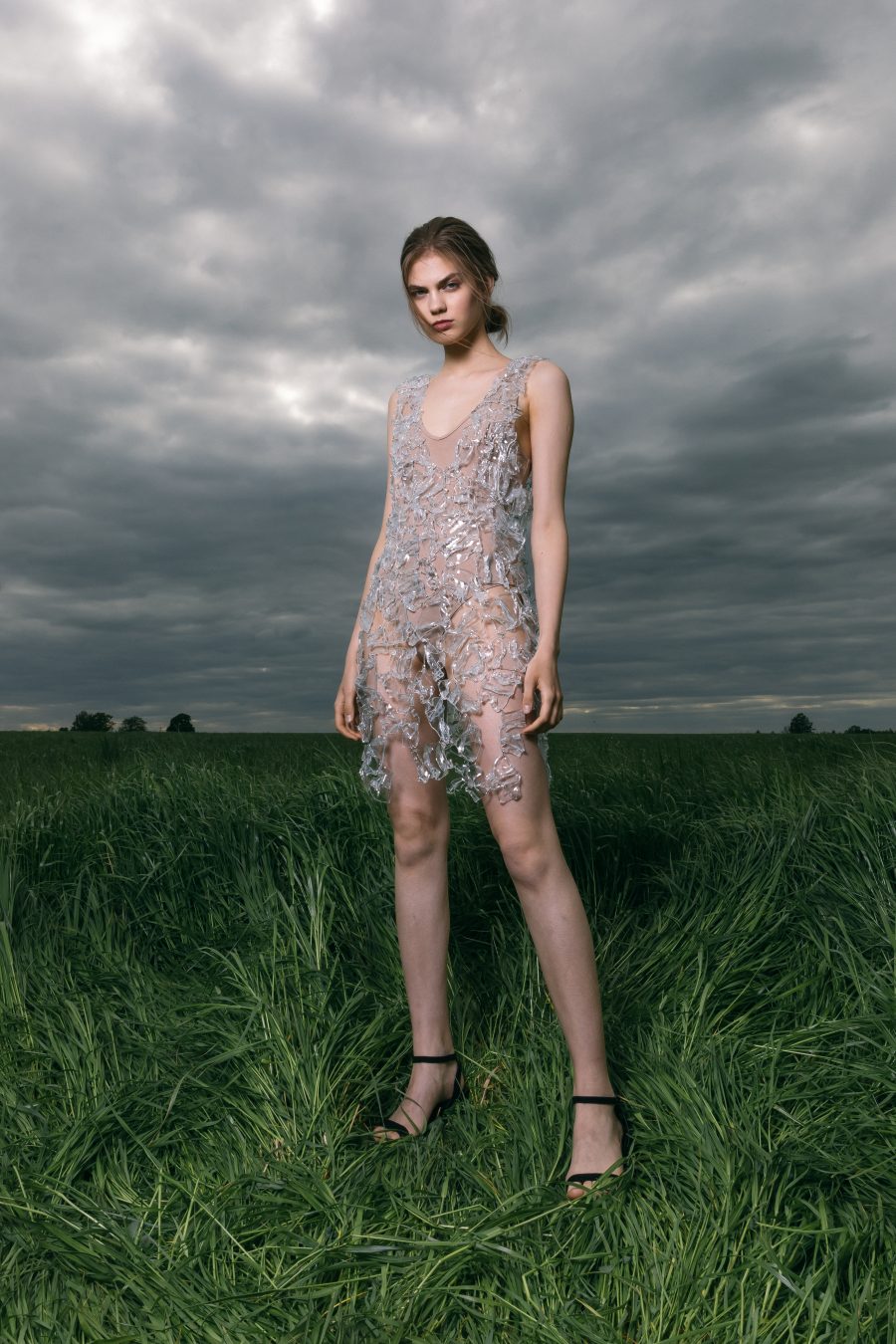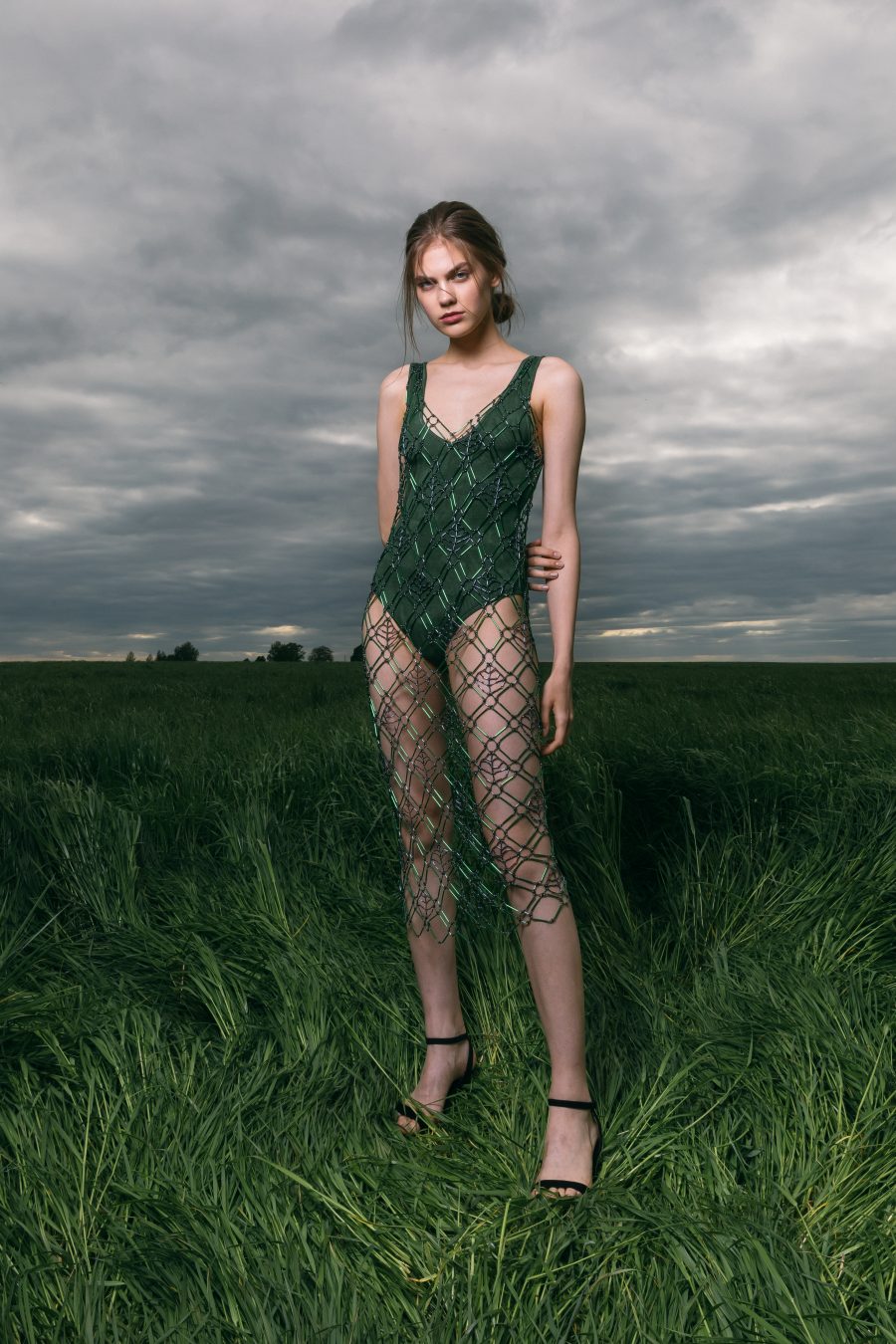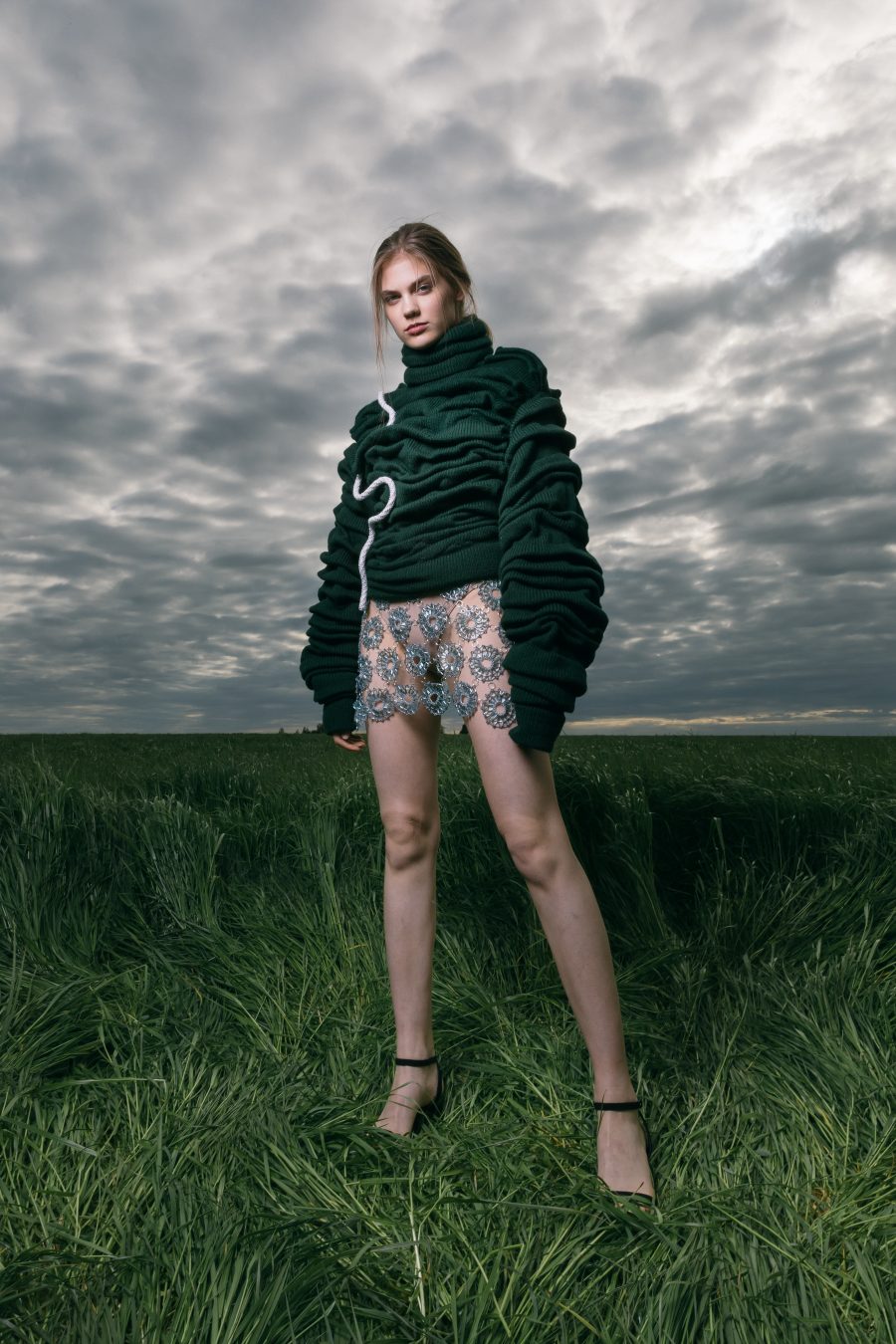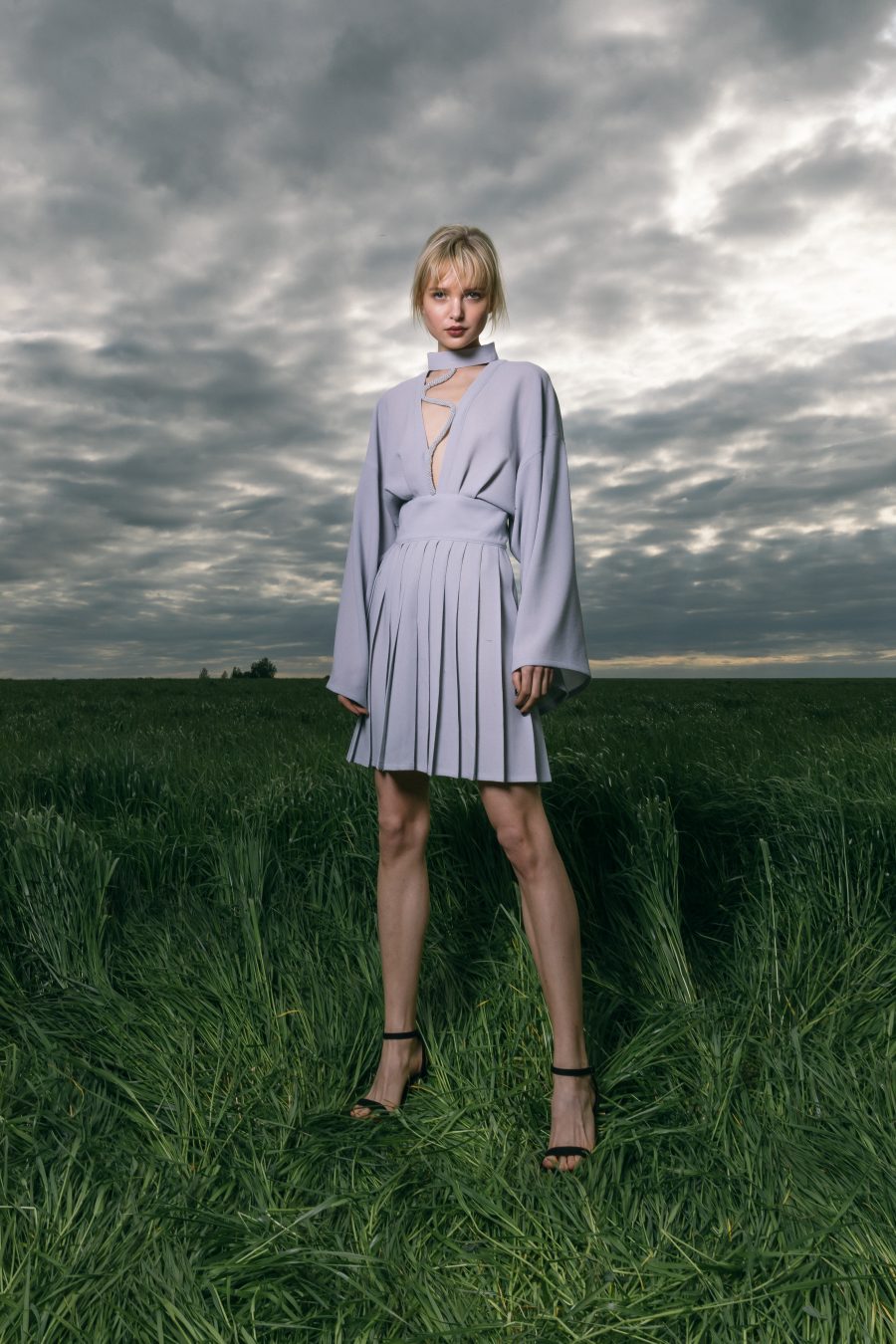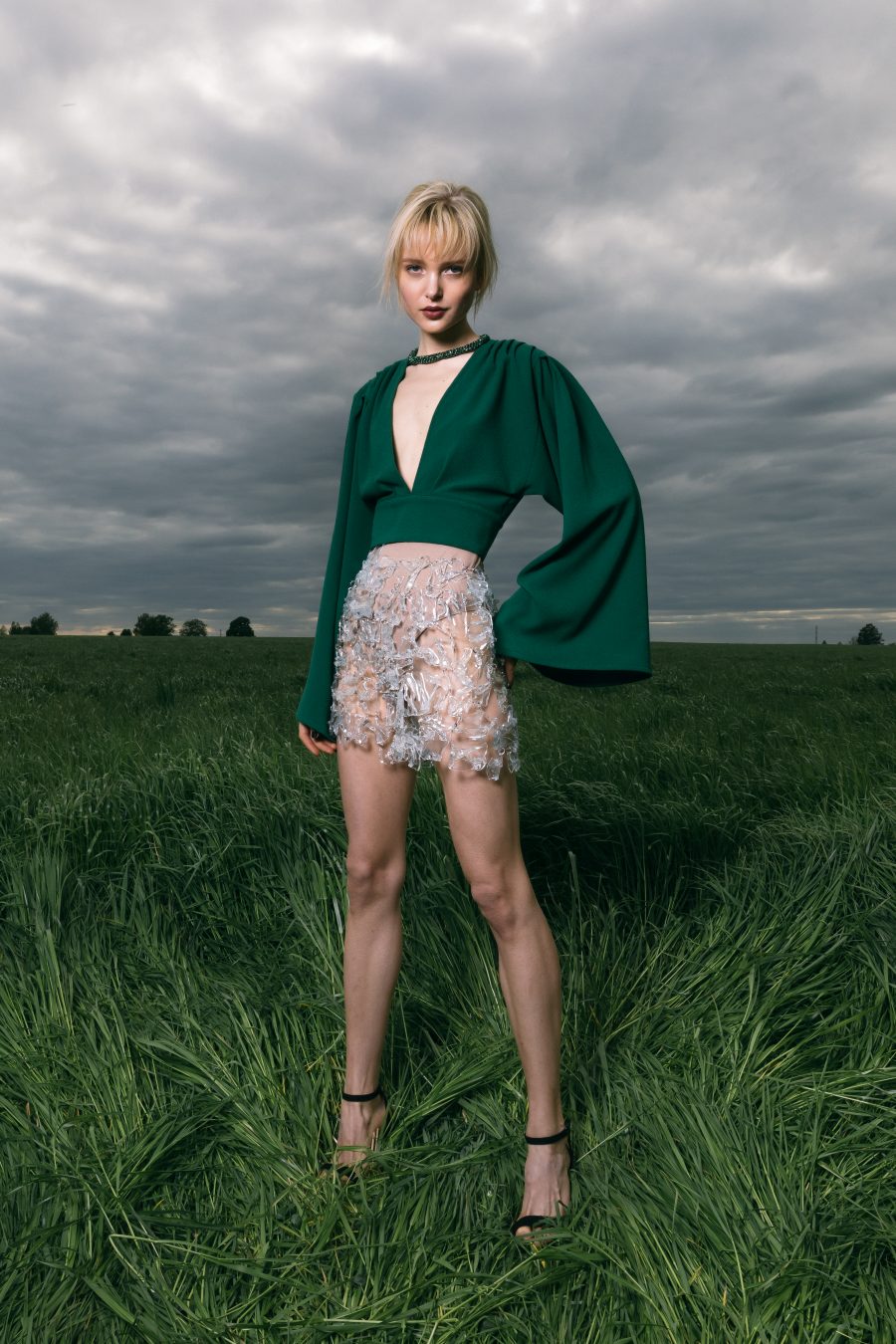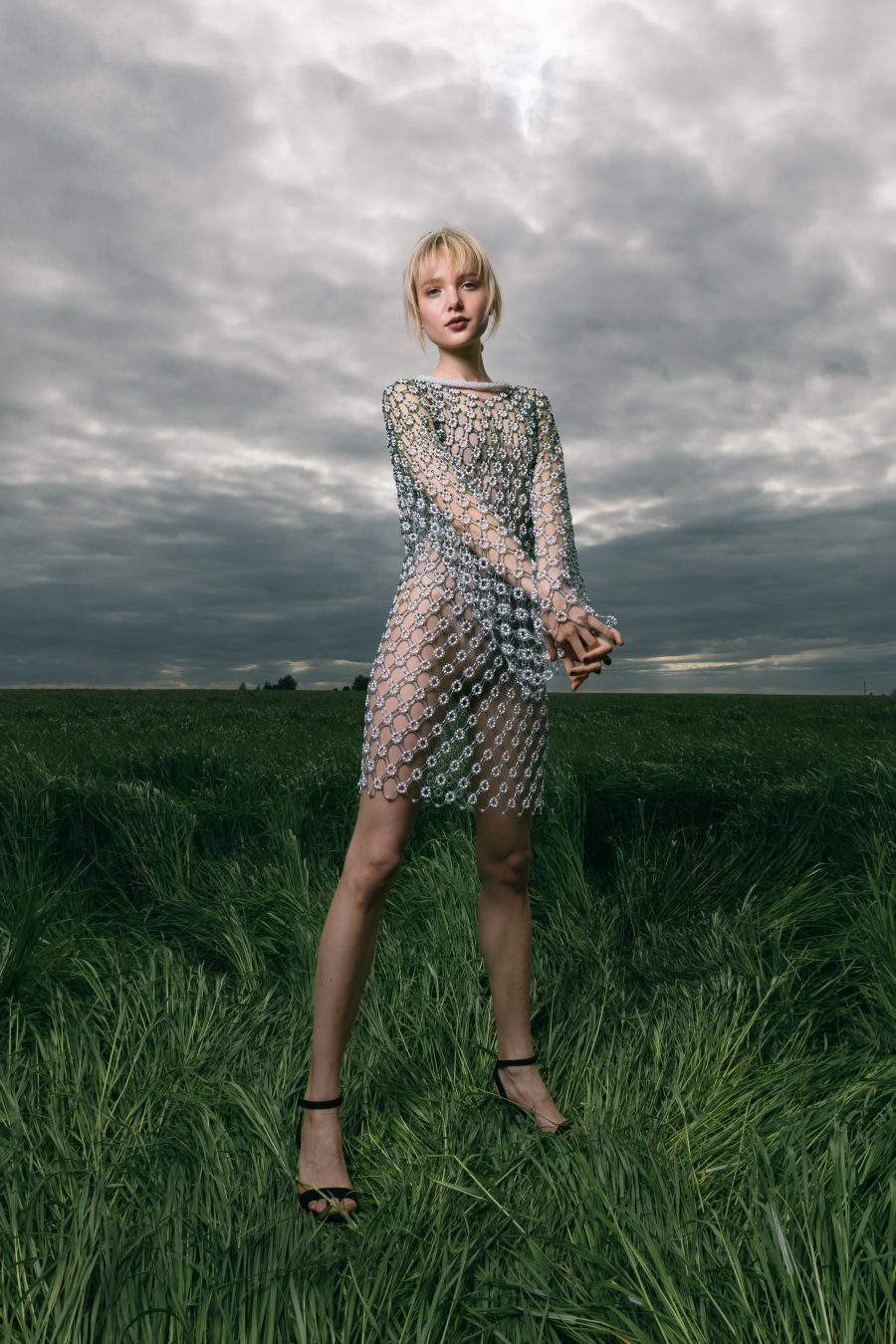 Photographer: Arnaud Lafeuillade
MUA: Ave Rüütel
Hair: Anni Läänesaar
Models: Lisa Maria Ojavere, Hanna Brita Kähari