Marleen Suvi
Faculty of Fine Arts

Painting

ba
Fragments of unconsciousness

Tutor(s):

Jaan Toomik
Oil painting on natural linen, glass
280 x 453 cm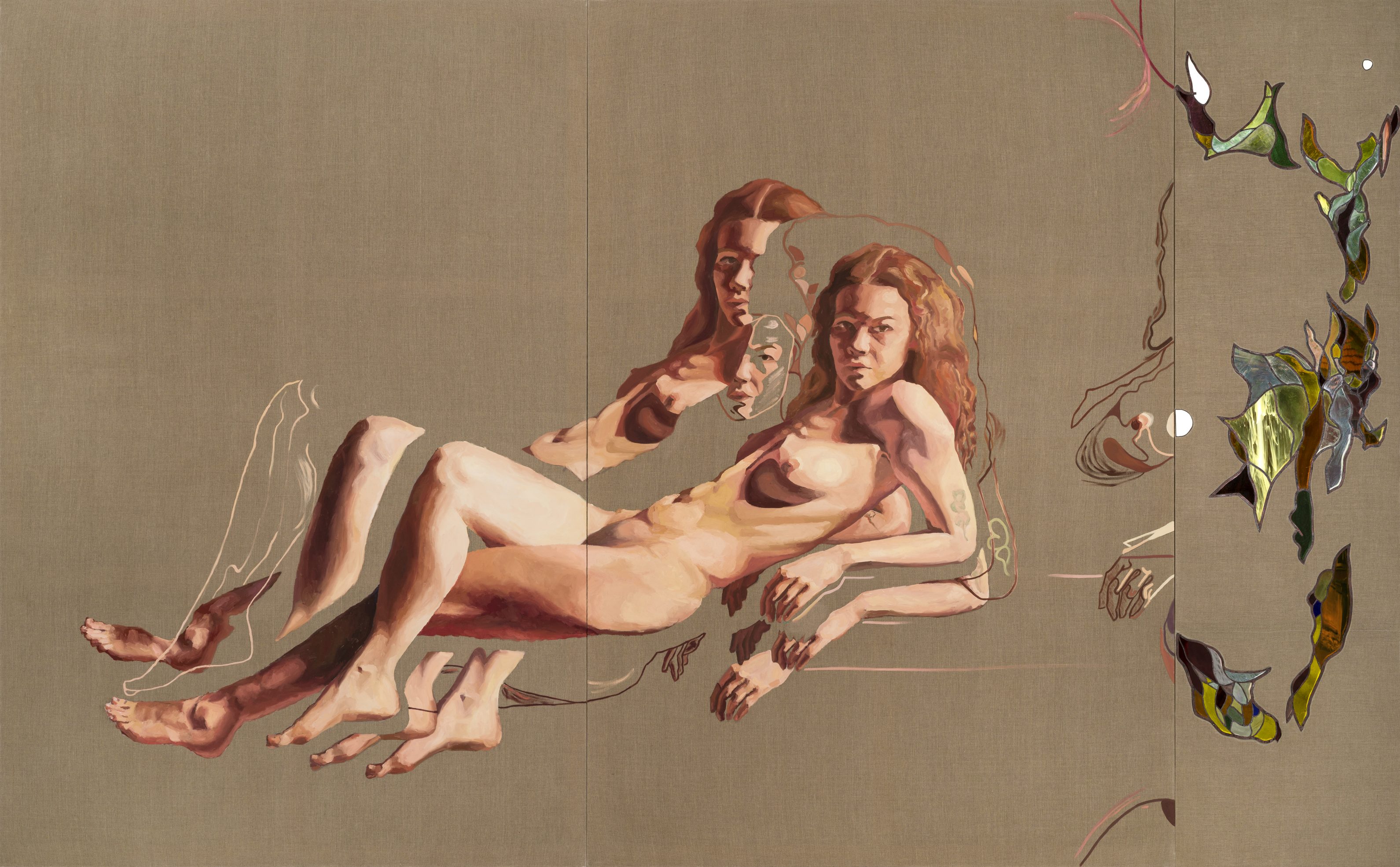 In my thesis, I deal with the search for balance in myself. By depicting my own entire figure and figure fragments using painting and stained glass techniques, I am thinking first and foremost of the chemistry between conscious and unconscious areas. I believe that I am guided by subconsciously repressed desires, which in turn seem as though a search for balance.
The whole figure refers to the conscious area and the fragmentation surrounding it to the unconscious territory. With the stained glass, I convey the uncertainty of the subconscious and at times the figure becomes completely separated from the fragments and then overlaps again. I'm interested in the chaotic and complex nature of the subconscious and its effect on consciousness. I'm driven by the question: 'How can something inaccessible, such as the unconsciousness have a profound effect on our daily lives?'
Consciously dealing with my subconscious, I try to overcome the repressed complexes which hinder the harmonious relationship between myself and the world.