Maria Saveleva
Vabade kunstide teaduskond

Animatsioon

ma
Moon

Juhendaja(d):

-
Traditional animation, pencil on paper
2D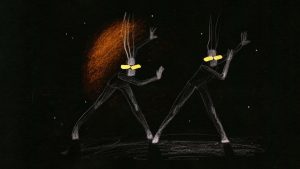 Moon flow. Animated music video
You Are Not a Kiwi

Tutor(s)

: Priit Pärn, Olga Pärn
Traditional animation, watercolor on paper
2D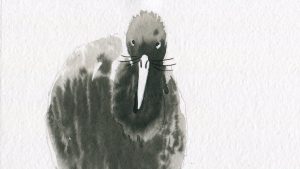 It's more than just feathers or a number of fingers…
Mr. Notakiwi wants to join the community. He is different, but doesn't think about it. However, society is not ready to accept the other and his song, for them he is an unusual bird. They believe that you can only sing in a certain way, as they do. They hurt his feelings.
He tries again to make friends, but it doesn't work.
Then he commits an act that allows him to become outwardly similar to the others, but doesn't change his essence.
Are all means good for reaching a goal? For one's mistakes the other suffers. And if society doesn't want to accept you, it will always find another reason not to let you in (your color, voice, number of fingers, etc).
A film is about tolerance. Dignity. About whether it is possible to commit a crime for the sake of success.