Timo Treit
Faculty of Design

Interaction Design

ma
Onboarding a New Teacher Through the Incubator Experience

Tutor(s):

Birgit Lao, Nesli Hazal Akbulut, Tanel Kärp
Service Design
Due to a shortage of teachers in the public schools of Estonia, the average age of the teachers is 49. The share of teachers under the age of 30 is only 9%. But out of all the teachers, 20% are 60 years of age or older. Among the latter, science teachers being the largest group. As a parallel, also the number of teachers starting with a qualification has decreased significantly. About every other beginning teacher has no qualification! This is causing a heavy workload increase for the rest of the teachers.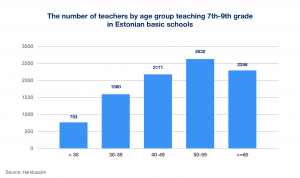 Approximately 380 general education school teachers need to be replaced per year in 2018–2025 due to their age. If the number of teacher education graduates remains at the current level, about 236 teachers could potentially enter the labor market per year. But out of the 236 subject teacher training graduates who graduated in the 2018/19 academic year, 153 started working in schools in the 2019/20 academic year. Several programs like Noored Kooli, Asendusõpetajad, Tagasi kooli and others try to address this issue, but even all of them together still do not cover up the shortage.
Interestingly, when the new teachers even start their career at school, the first year is very crucial — about 30% of all the new teachers in Estonia leave during their first year.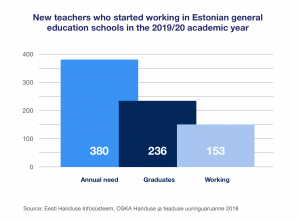 Service concept model Incubator for New Teachers Onboarding (INTO) tackles this problem by focusing on beginning teacher onboarding during their 1st year at work. It is built upon reduced workload, self-development and community. By this model, onboarding is gradual to give the beginning teacher time to settle in before starting full time. With less workload, they can build up their social network and self-confidence, get to know the house, students, material, methods and tools. It follows these guidelines:
Reduce workload; Observe other teachers; Get feedback and set goals with a mentor; Reflect on development, Use AI in class preparation and grading; Learn through assisting another teacher; Cover other teachers; Learn peer to peer; Build community and Use it as university internship.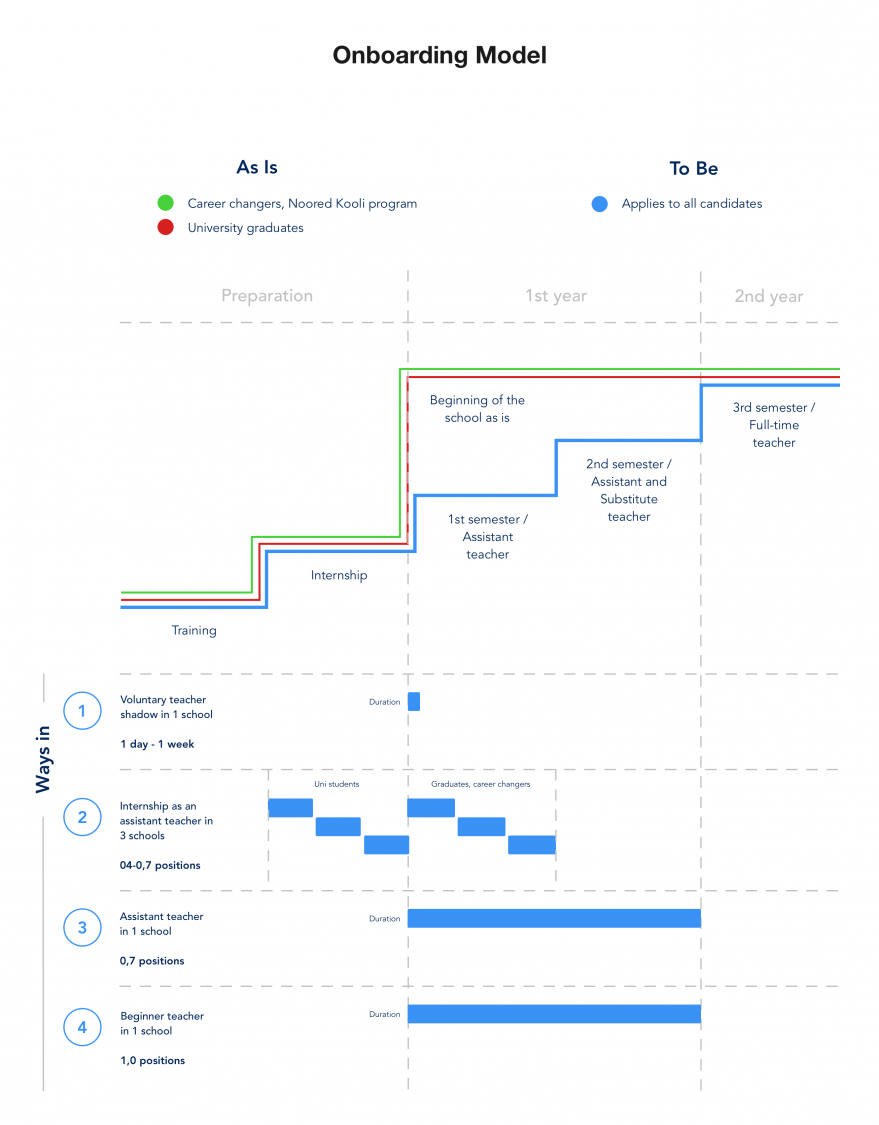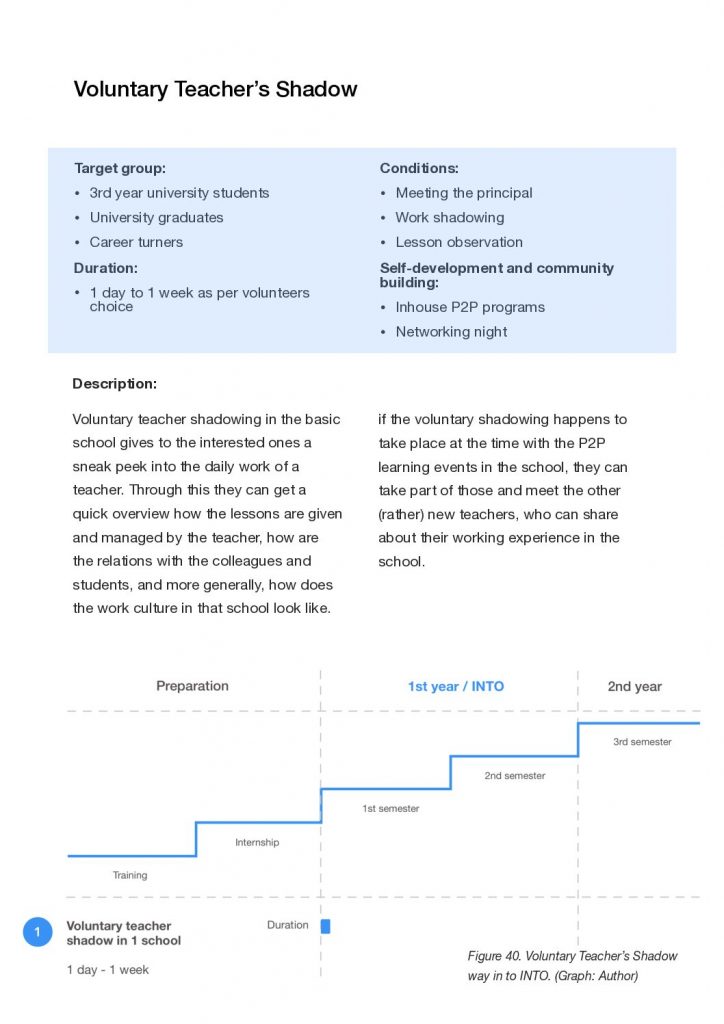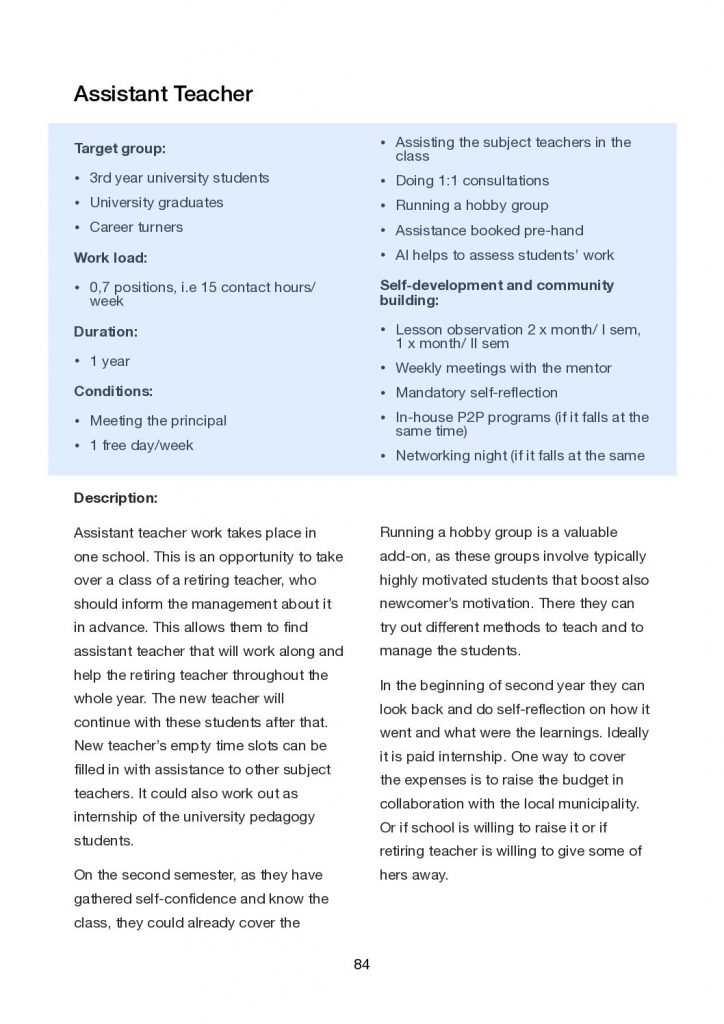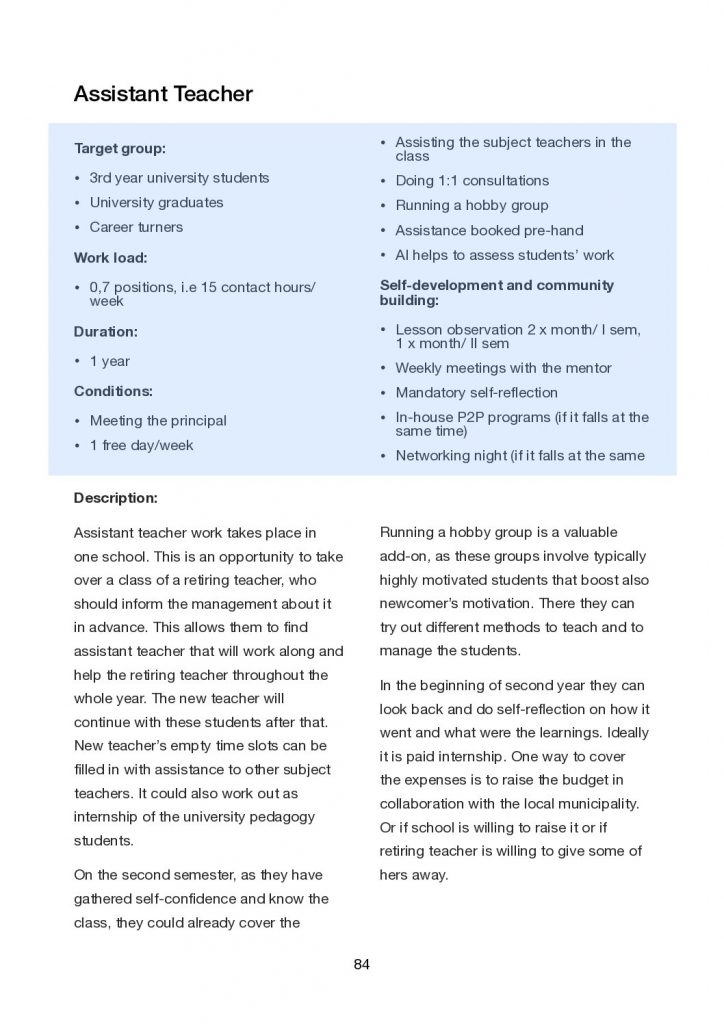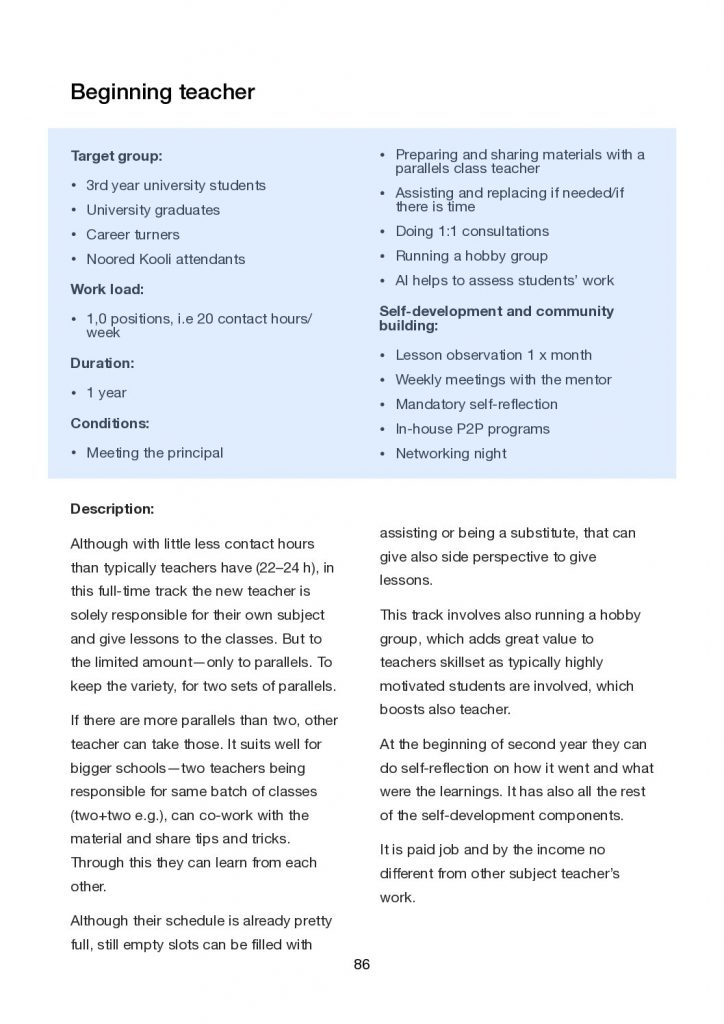 To better understand the experience, the following service blueprint gives an overview of user experience and touchpoints while using the service within the incubator.
Middle column being the incubator experience, where there is a cloud of areas of work that await for new teacher attentions. Some of these areas are supported by school and third party to help the new teacher to settle in, these are filled with colour. The size of the bubbles shows the level of importance to beginning teacher.