Lea Kolde
Faculty of Design

Design and Technology Futures

msc
Modernising the experience and culture of the public sauna. Case study of Tallinna saun

Tutor(s):

Ruth-Helene Melioranski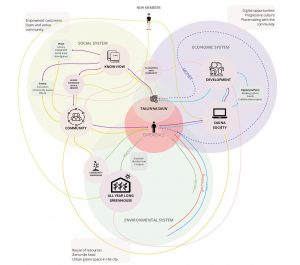 The culture of public sauna is long but has stayed the same for the last decades. The concept is stuck in times and serves mainly the loyal customer group who is used to the old concept. For them, it is an important social place that offers social security and balance in their everyday life. In order to keep this place open for loyal customers, it needs to become attractive to new user groups.

As a solution, the author of the thesis proposes an infrastructure of changes in the physical space and social activities that help to change the usage of the public sauna more sustainable, build community and make the users active drivers in the modernisation of this sauna culture.
An important touchpoint in this network is the creation of Estonian Sauna Society that helps to build a community of sauna enthusiasts, encourage collaboration between different stakeholders and develop digital communication channels to all members of the sauna culture.