Larissa Franz
Faculty of Architecture

Urban Studies

ma
Sewoon Sangga: Politics of Urban Reindustrialization

Tutor(s):

Leonard Ma, Maroš Krivý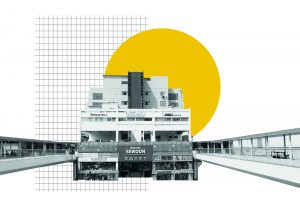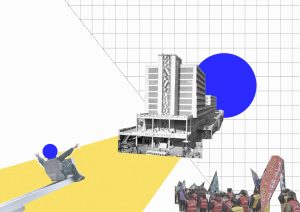 "This is the first serious analysis in English of one of the largest-scale and apparently unusual redevelopment and reindustrialisation projects in the world, the remaking and refurbishment of the Sewoon Sangga megastructure in Seoul. It has enormous value as an innovative and pioneering work in this regard, and I very much hope a (partly revised) version will be published."
– Owen Hatherley
Vignette

When in the late 1960s, an electronic science boom captivated South Korean students, the so-called "Ore Radio", a simple crystal set radio receiver that was easily assembled with only a few parts, became a Do-It-Yourself sensation. From this time forward, Sewoon Sangga, at the heart of Seoul's electronic manufacturing cluster, emanates as the city's industrial hub for customized production, innovative technical know-how, and availability of any kind of production material. Shop keepers who witnessed the "ore-radio" era, still speak of this time as their hay-da, when only Sewoon Sangga was capable of delivering innovative electronic devices to satisfy the domestic markets which were cut off from a global supply chain.
 
Fast forward, it has been a few decades since South Korea opened its markets to the global world, but the vista of Sewoon Sangga has not changed tremendously by 2020. The exterior seems to have received a facelift, and the elevated pedestrian deck has become a decent destination for young Koreans drinking coffee and getting eatery related shots for Instagram. Occasionally, an Ahjussi (middle-aged men) passes by pushing some kind of hand cart loaded with boxes, and the constant noise of welding resonates from afar. The program offered by Sewoon Sangga remained apparently the same, and the cramped shops inside the building which sell a single product at a time (e.g., knobs, speaker frames), suggests that one has to walk the whole mall to eventually have bought all the pieces to assemble a functioning device.


While almost no people walk the aisles in the upper floors of Sewoon Sangga, on the road level the scenery gets busier. Such as cars, motorbikes, cyclists, and small trucks navigating their way around pedestrians. Shop owners are standing around, drinking mixed-coffee from paper cups, or sitting in their shops explaining some technical details to one of their customers. Now and then, the deafening sound of a Korean song from the 80s signals someone is testing a karaoke machine.
 
Supported by the overwhelming clustering of diversity, seemingly unrelated activities illustrate an overall impression of a confusing and unrestrained urban concept. Indeed, after visiting and wandering in Sewoon Sangga repeatedly for serval years now, passages, staircases, and corners remain still unexplored. In that sense, Sewoon Sangga is just like Seoul itself, too crowded and too fast in its change to ever be fully comprehended.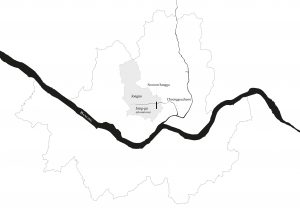 Abstract

This thesis brings forward, the political, economic, and social conditions in which urban reindustrialization is enforced as a governmental strategy to reinvigorate stagnated urban economies through innovative technologies. So far, published studies render reindustrialization as a competitive advantage through innovative technologies to resurrect production industries as an economic pillar in deindustrialized nations. While considering this viewpoint, Sewoon Sangga, a concrete megastructure in downtown Seoul, South Korea, emanates as a place that draws attention to the political magnitude of reindustrialization as a strategic approach in urban planning.


In 2017, the Seoul Metropolitan Government (SMG) commenced Dashi Sewoon, a comprehensive urban revitalization plan, aiming to reinvigorate Sewoon Sangga as the once-thriving catalyst of industrial innovation in downtown Seoul. The strategy pursued promulgates as a municipality led activation of bottom-up innovation through makers, manufacturers, and entrepreneurs. With the majority of public funds directed into the quantitative development of the maker culture, the recent contestation of the project highlights the limits urban reindustrialization poses when certain industrial sectors become sidelined as undesired resources.