Izabella Neff
Faculty of Fine Arts

Installation and sculpture

ba
"bella"

Tutor(s):

Taavi Talve, Taavi Piibemann, (Olga Pimenova)
installation
~ 90 cm
wool shape (~ 90 cm), Osier's branches, linen, Granite stone (2 p ~1.5 x 1 m)

The installation "bella" is a collection of natural materials, that form a large sculptural nest resting on tree branches. The nest is located in a remote and forgotten place of the urban space. Underneath it are two coarse-grained granite boulders.
For artistic purposes, it is thus possible to occupy any unused space, object or plot of land within urban space and transform it through such artistic intervention. For this purpose, I have used a remote courtyard, made it tidy and supplemented it with the artwork.
The ecological nature and reusability of the materials, as well as my own relationship with horticulture are important in this. I transfer the principles and values from horticulture into my art practice, which forms into a combination that values both art and nature.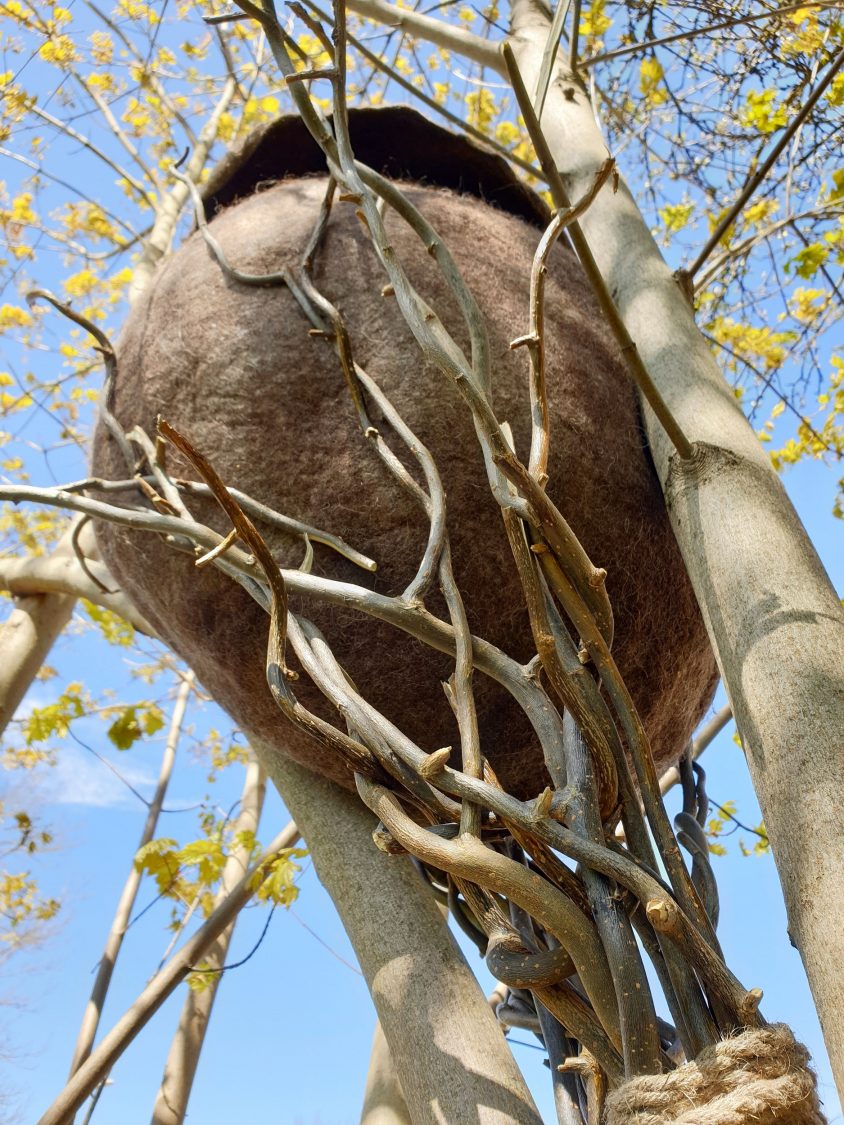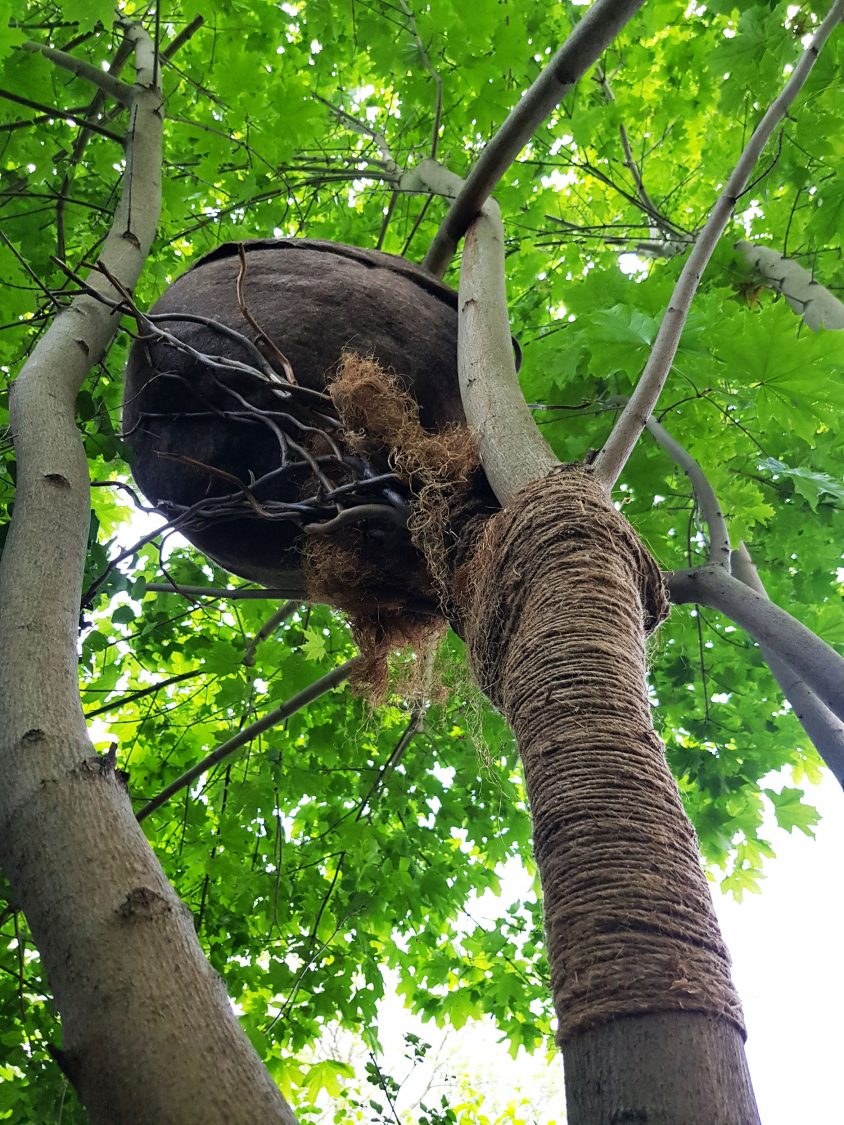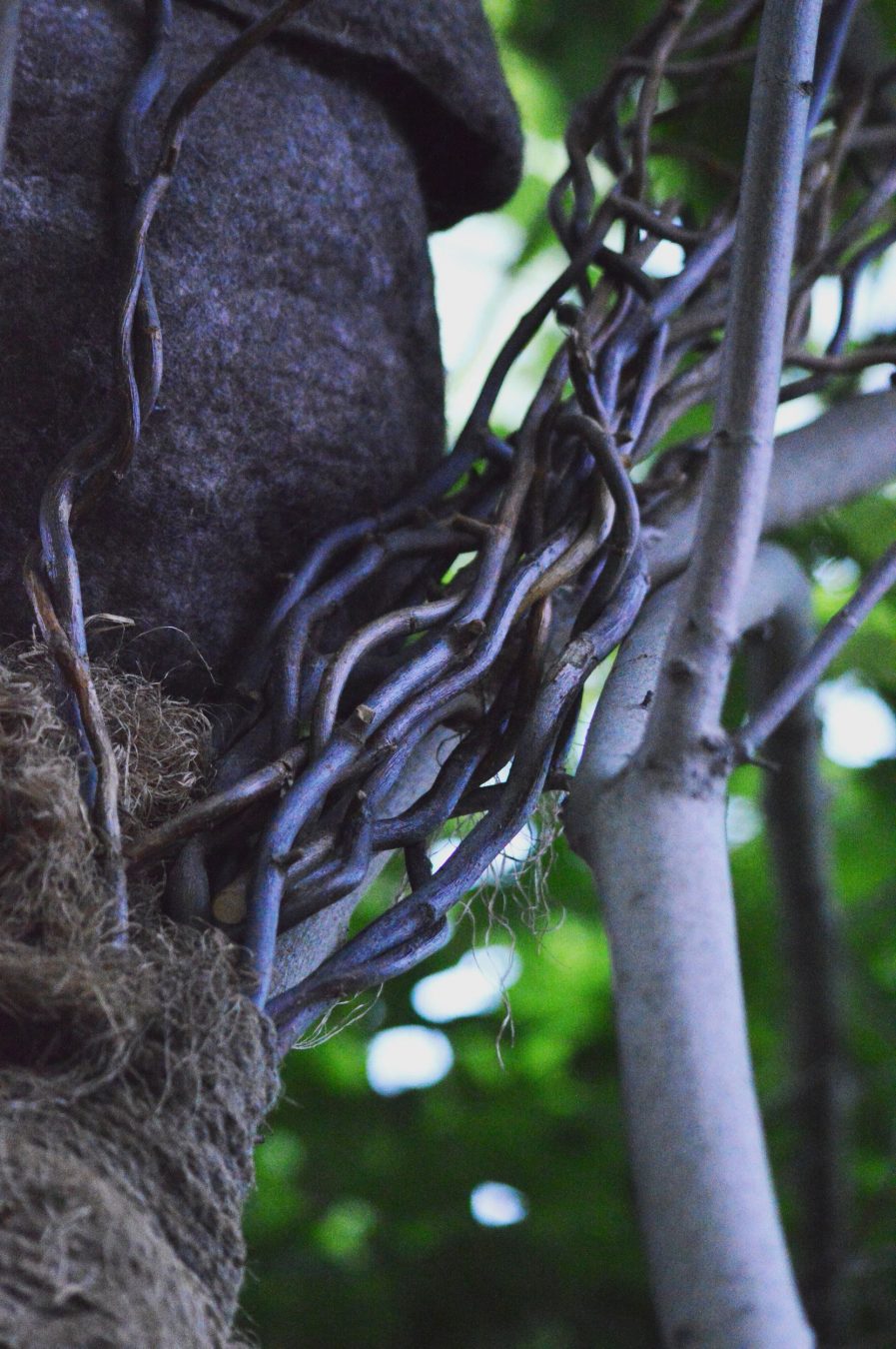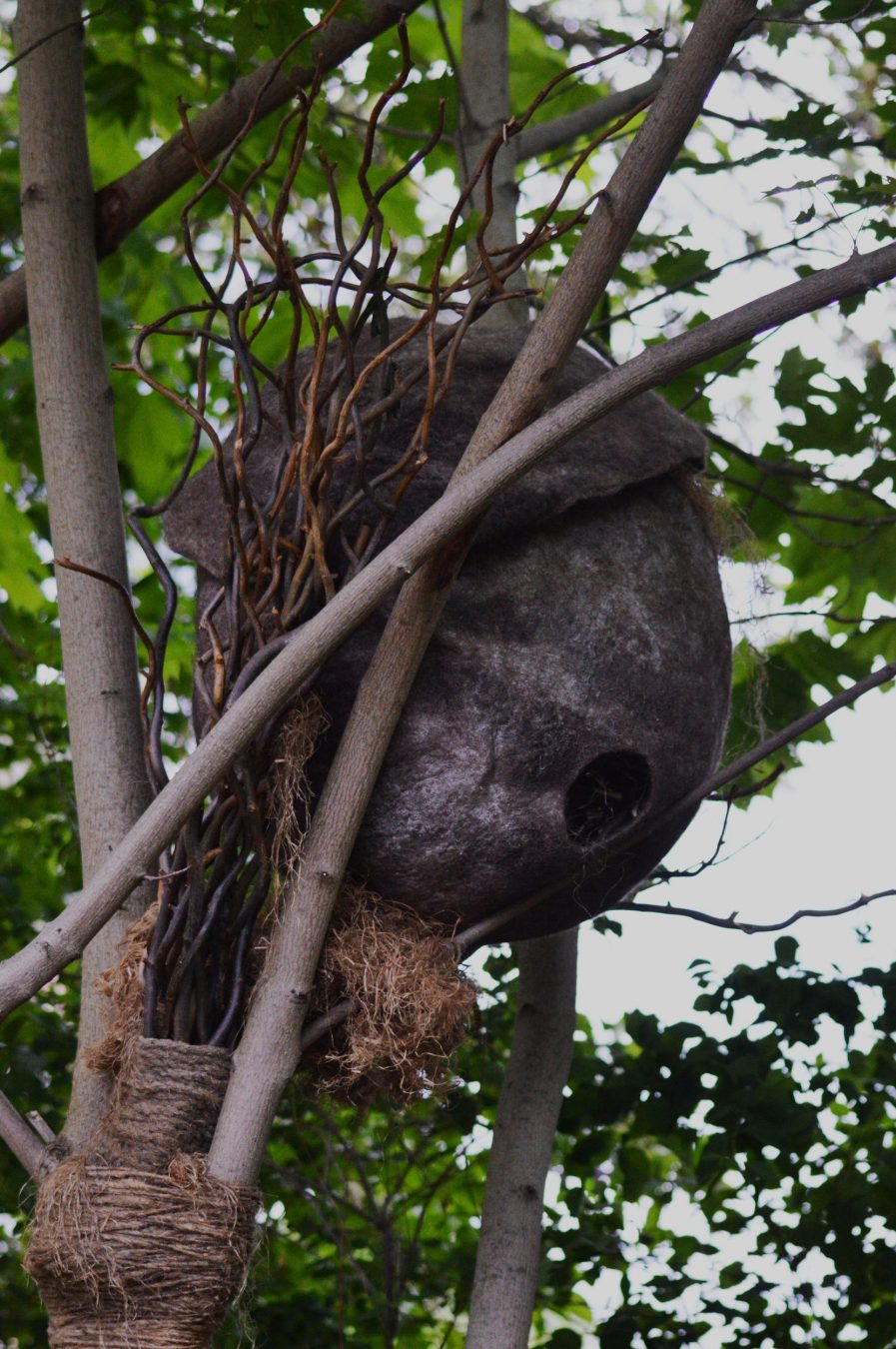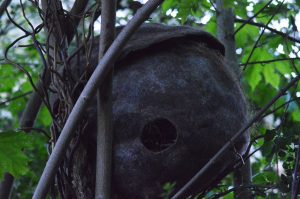 "bella"
wool shape (~ 90 m), Osier's branches, linen, Granite stone (2 p~ 1.5 x 1 m)
Tutors: Taavi Talve, Taavi Piibemann, (Olga Pimenova)