Ching Chun Yang
Faculty of Design

Interaction Design

ma
Cultivating Media Literacy Through the Sense of Hearing

Tutor(s):

Tanel Kärp, Nesli Hazal Akbulut
A reminder for cultivating media literacy that helps people perceive the quality of news through hearing in the form of a radio.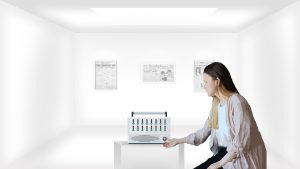 "The spread of fake news and disinformation is an evolving, dynamic problem, and a single solution is not enough to combat it once and for all." (Kalsnes, 2018)
In this project, I begin with exploring one of the many ways to fight against fake news which is using human senses to identify fake news, then I realize media literacy is one of the major approaches for people to combat fake news.
"You have to first to know that the news might fool you, then the following action, such as critical thinking, can be followed." (Interviewee)
"I think media can influence you more if you limit yourself to one channel only, one channel usually has views towards some topics and those views will be influencing you." (Interviewee)
After interviewing with experts, I would like to help people be aware of other opinions existence and evaluate the quality of news through the sense of hearing.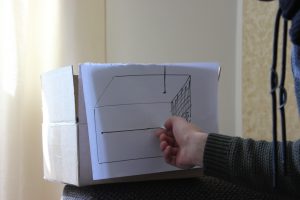 There are design principles established for the final concept after prototyping:
1. Instead of letting people choose the news they want to listen, let them turn off other options
3. News with bad quality gives broken sounds
4. News with emotional words create noises
5. Let people control the option of news but guide them to appreciate the silence of the news
To use this radio, people shall choose a topic instead of a news title and the topic will be only 2-3 words. After the topic is selected, all the different viewpoints will be released at the same time, and in order to find the most comfortable news for yourself which is the news that fits with your belief, you would have to turn down all the viewpoints and start searching by letting different viewpoints speak to you one by one.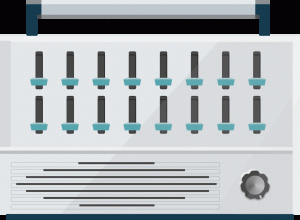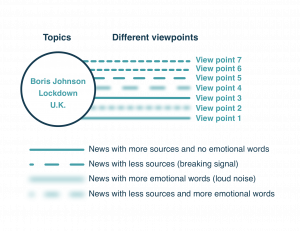 Lastly, while searching for the viewpoints, people might find out some viewpoints have broken signals, which means the news doesn't have enough source to back it up. Also, if there is news with a lot of emotional words, it will come with loud background noise which makes people less uncomfortable to stick on this viewpoint for too long.
Finally, I would like to guide people to appreciate the news that has more backup sources and less emotional triggers. And here is the concept video: