Brenda Purtsak
Faculty of Fine Arts

Painting

ba
"This is what we are"

Tutor(s):

Holger Loodus
oil on canvas, stained glass
different sizes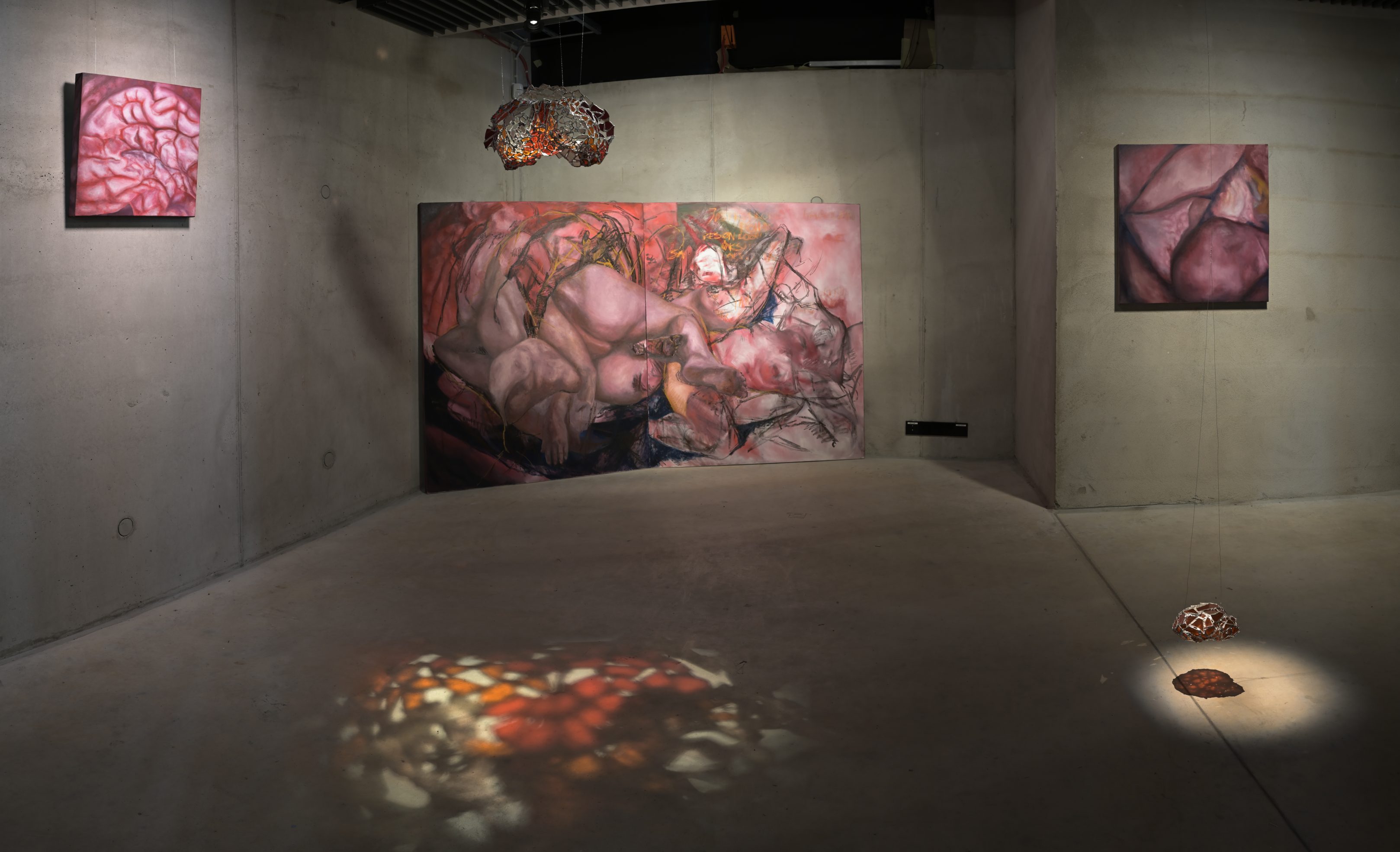 I have discovered myself gobbling up the human
organism, in order to disperse it back around the space, as an echo of some kind of feeling.
My desire is to convey this feeling of power, kind of like a glow that possesses me, when I am dealing with the human organism. The magical intimacy that cannot be denied. A mystery that is both personal and universal – that of all people.