Riina Samelselg
Faculty of Design

Textile Design

ba
Shut the ...

Tutor(s):

Merilin Kruusel
Textile woven on jacquard looms (TC1)
180 x 72 cm
When the empty noise around you gets louder and louder and your peace is lost and you can't directly react upon it, you can say it in a roundabout way, weaving black on black.
The textile depicts shredded newspaper strips that symbolise a text with no beginning and no end. The newspaper strips are partially covered with punk-style individual capital letters, which form an unfinished text of their own.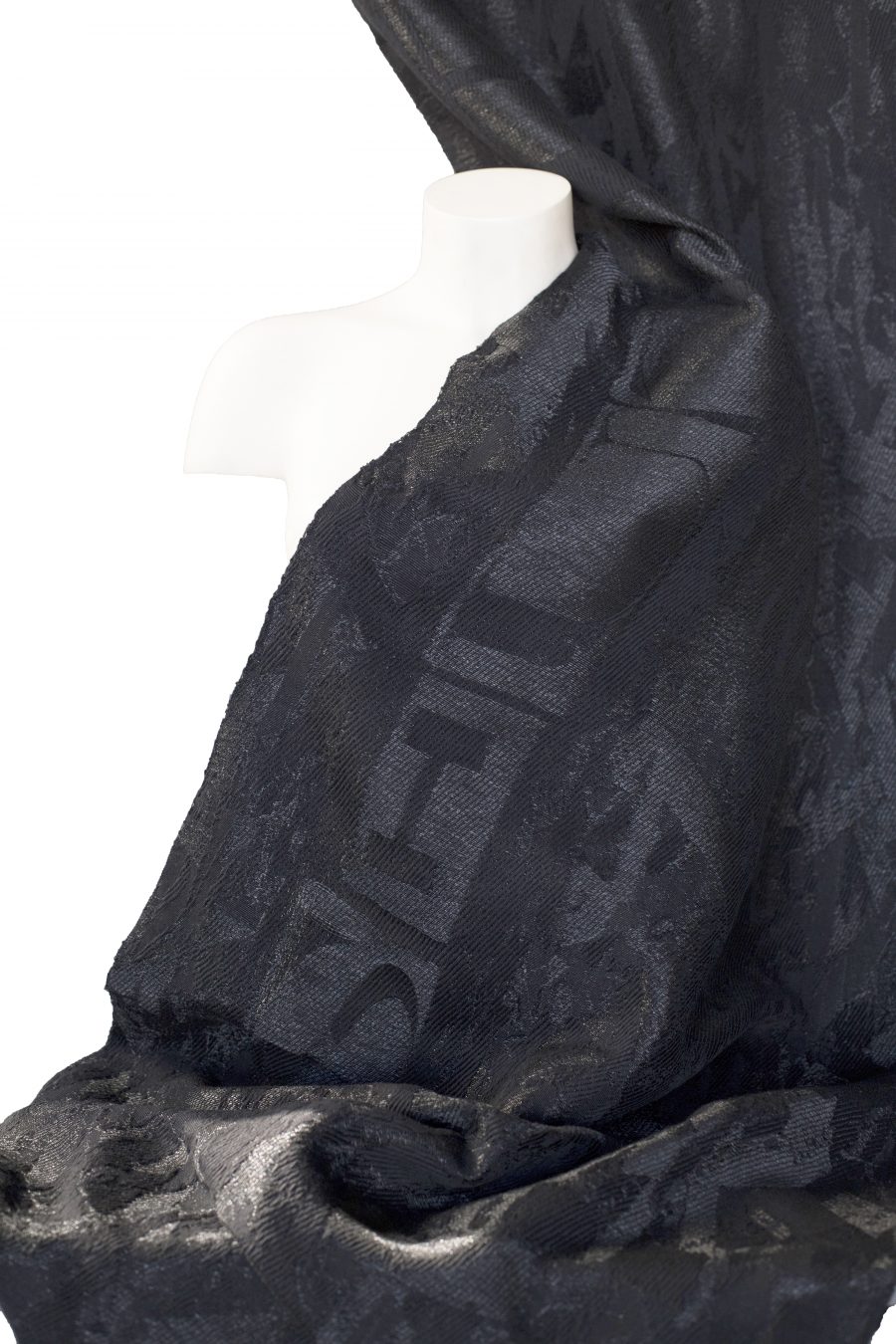 ContactNoise

Tutor(s)

: Sten Saarits
Video .mp4 format
Duration 7 min 14 sec
What would the body hear if every pore on the skin were an ear?
In collaboration Riina Samelselg, Anete Vihm and Greth-Ann Loog created installation project's soundtrack uses recordings of the contact noise made by materials worn as clothing (textiles, leathers). The visuals to support the soundtrack were created by shadow play with the materials used in the experiment.