Fey Piir
Faculty of Fine Arts

Scenography

ba
Four knights

Tutor(s):

Kristjan Suits, Ene-Liis Semper, Liina Keevallik
Stage design and costume design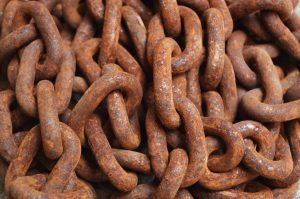 For my bachelor's degree in scenography, I am a production designer for Ugala Theater production ,,Four Knights´´. For this production i did both stage design and costumes.

The piece is directed by Tanel Jonas, the creative director of Ugala Theater. The production takes place in the small hall of the Ugala Theater.

Paul Webb's play ,,Four Nights in Knaresborough´´ is similar to Dostoevsky's novel ,,Crime and Punishment´´, telling the story of the murder of archbishop Thomas Becket through redemption and forgiveness.
With this design, we want to convey the idea that ,,time heals all wounds, but time also wipes out people and their actions.´' With this design we also emphasize this topic is timeless.

This is a topic that is also relevant in today's world. There are many cases where people commit a crime and after that disappear from the picture. Some regret what happened, but some do not. That's how it goes with the characters in the play.
Materials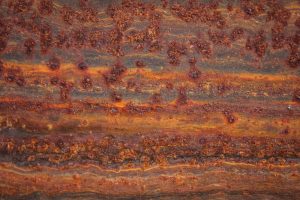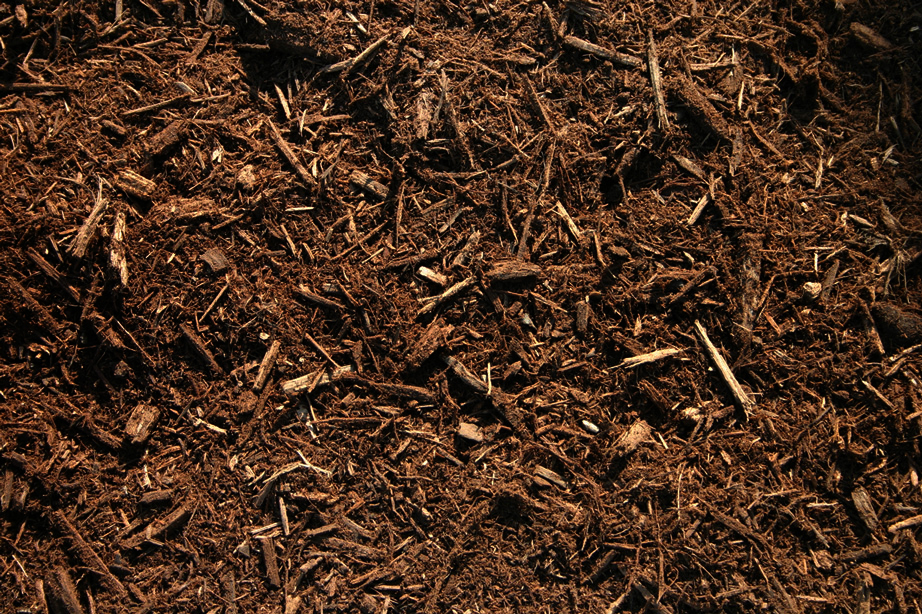 Stage design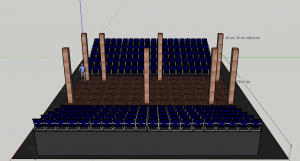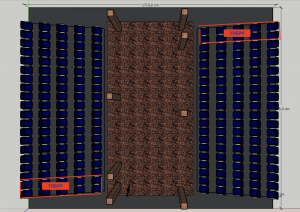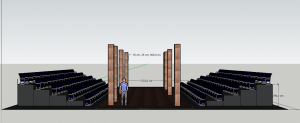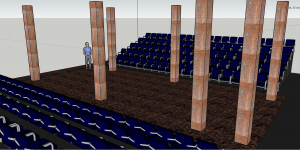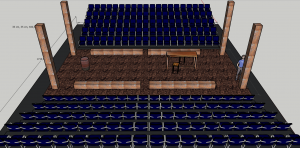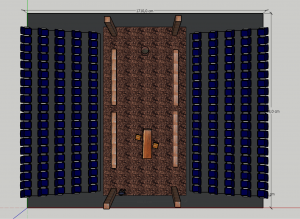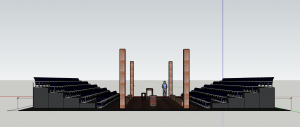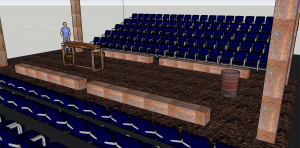 Costumes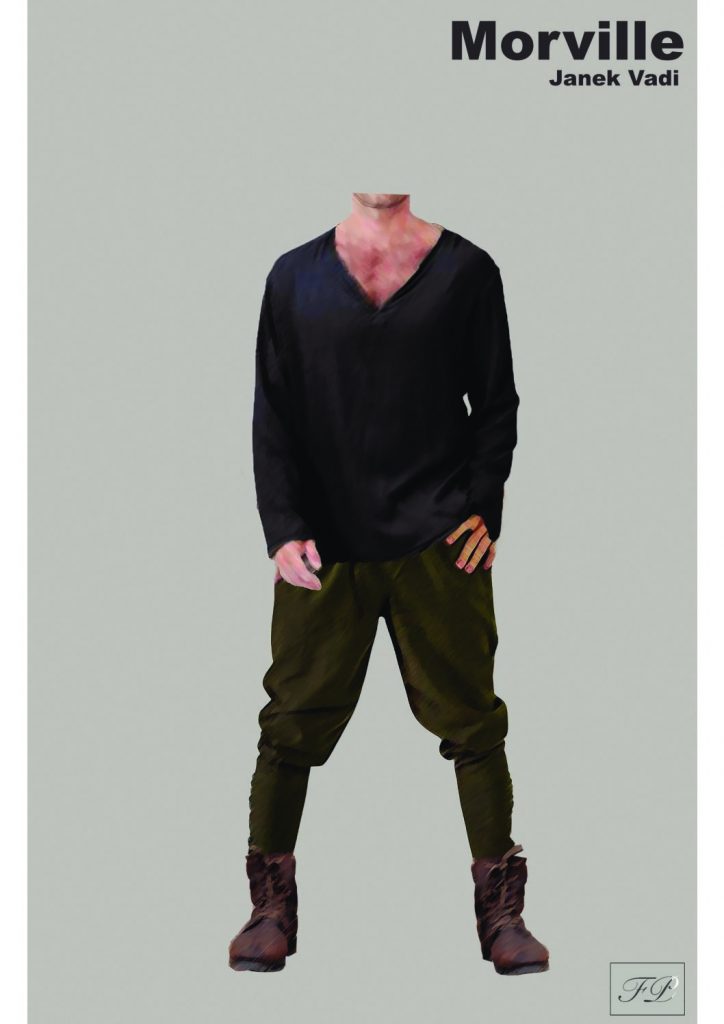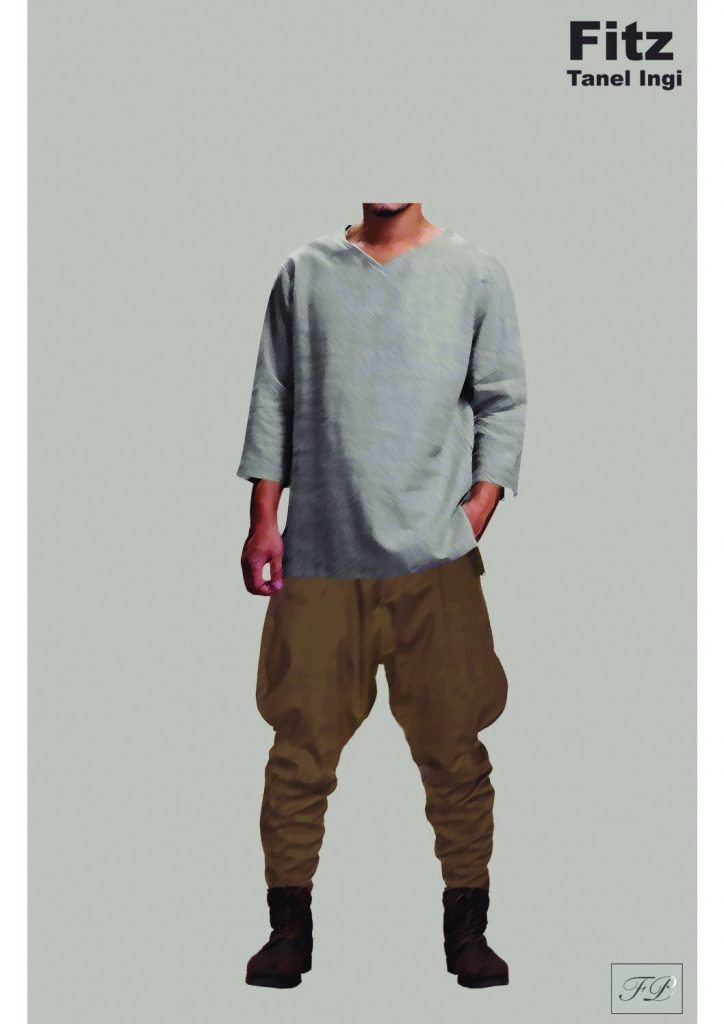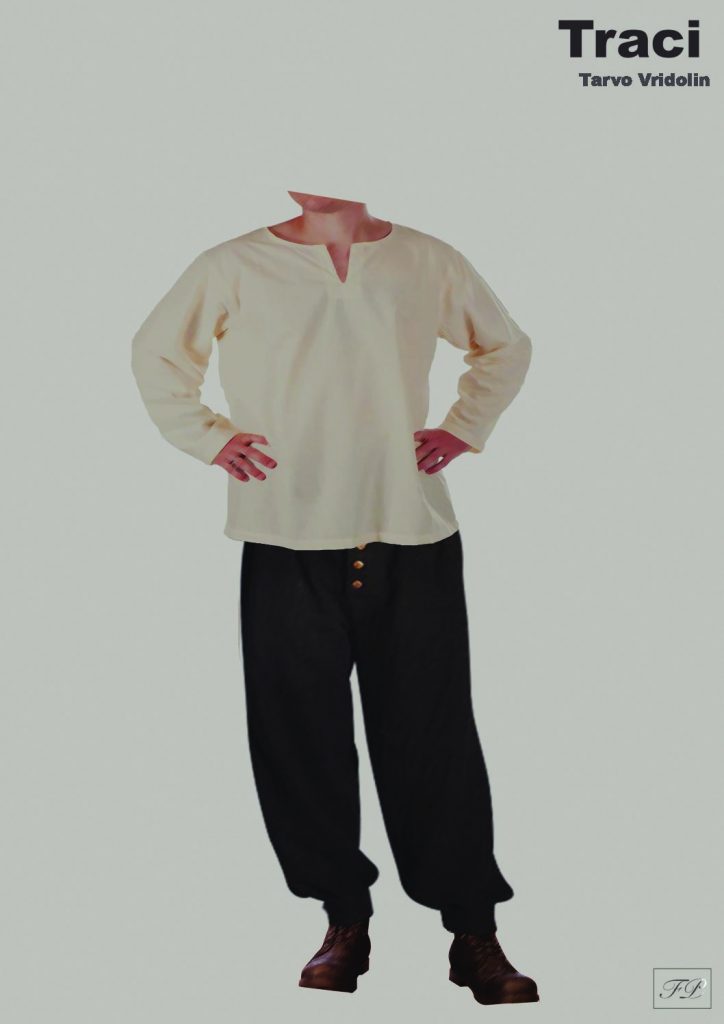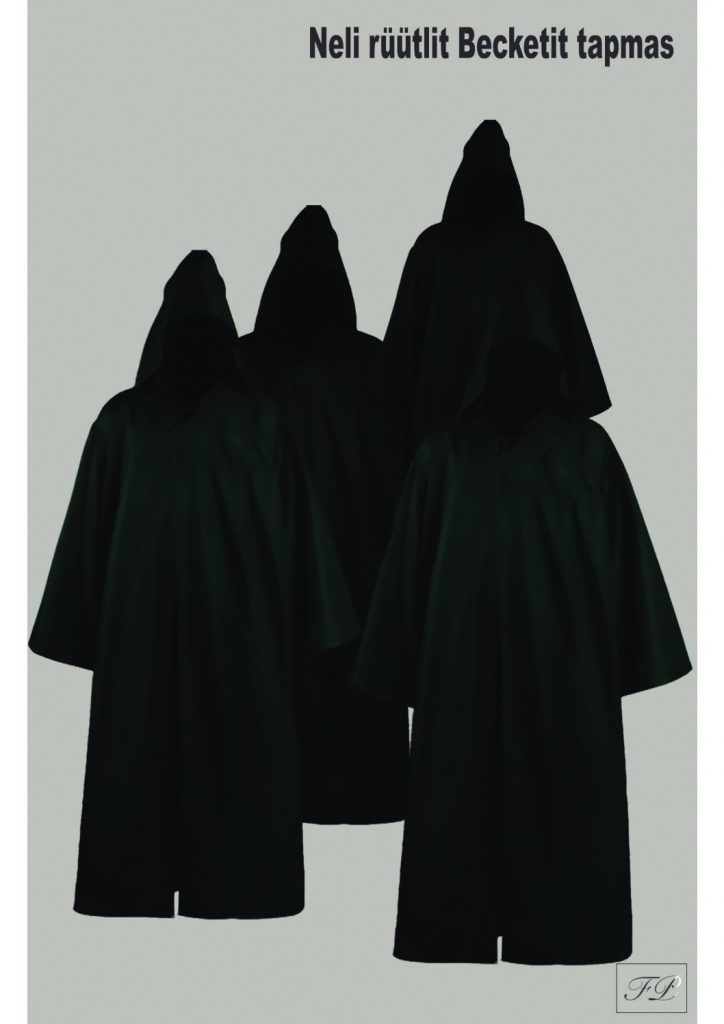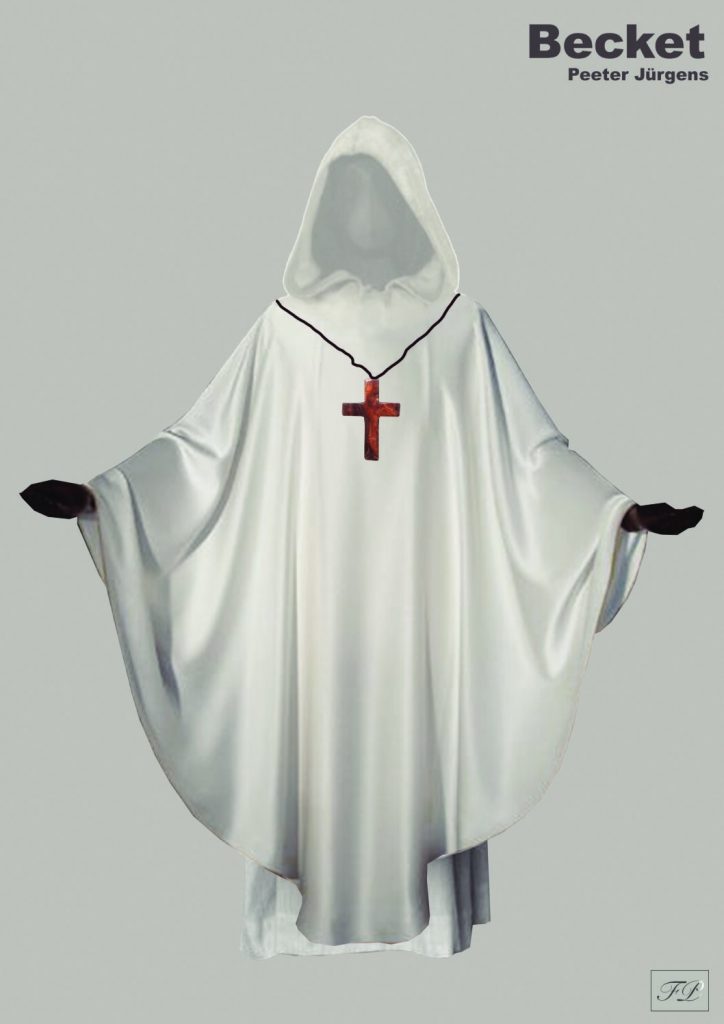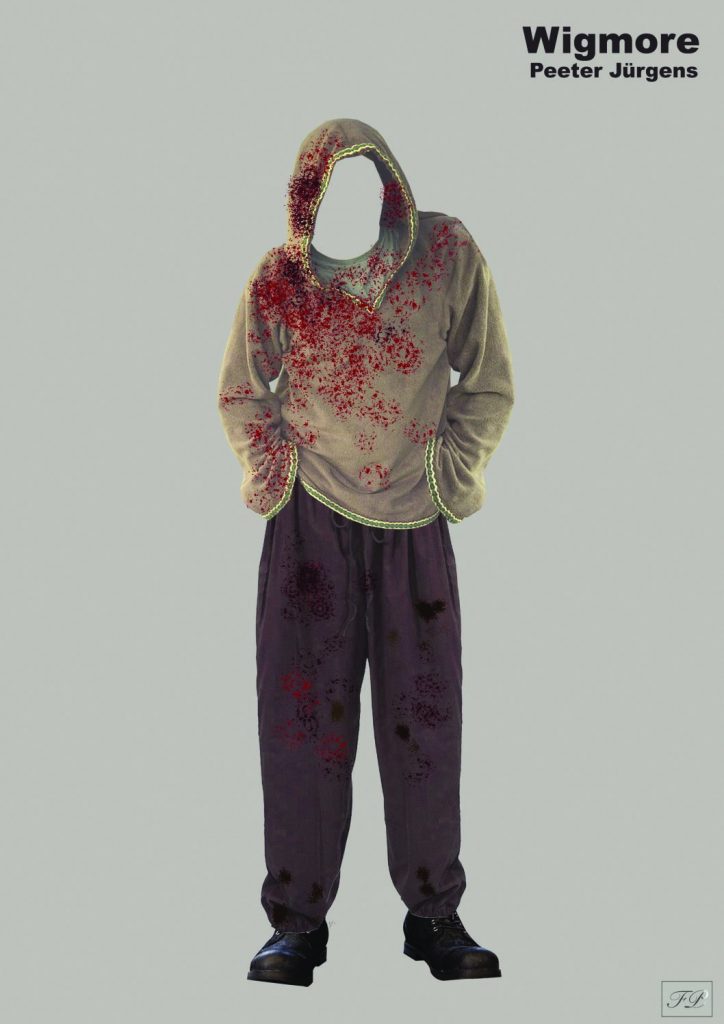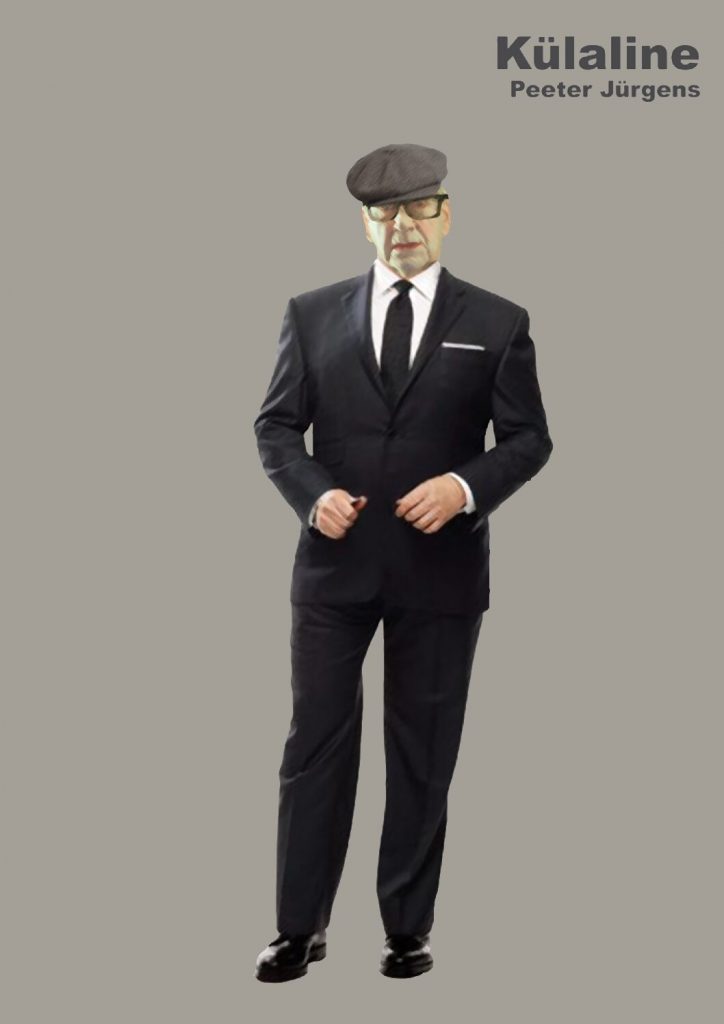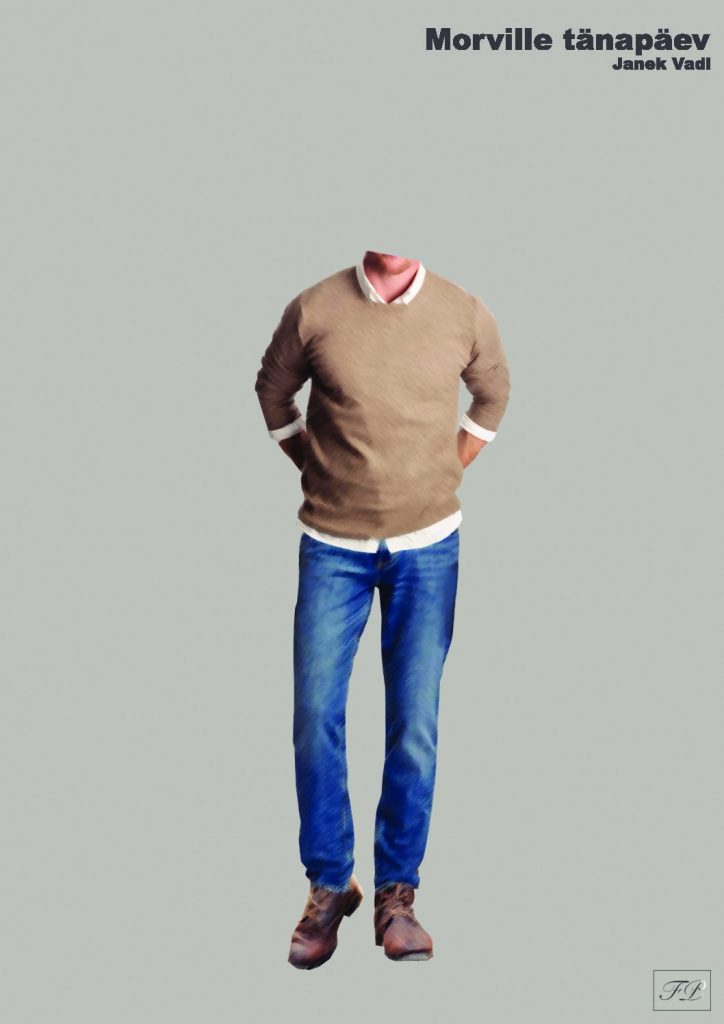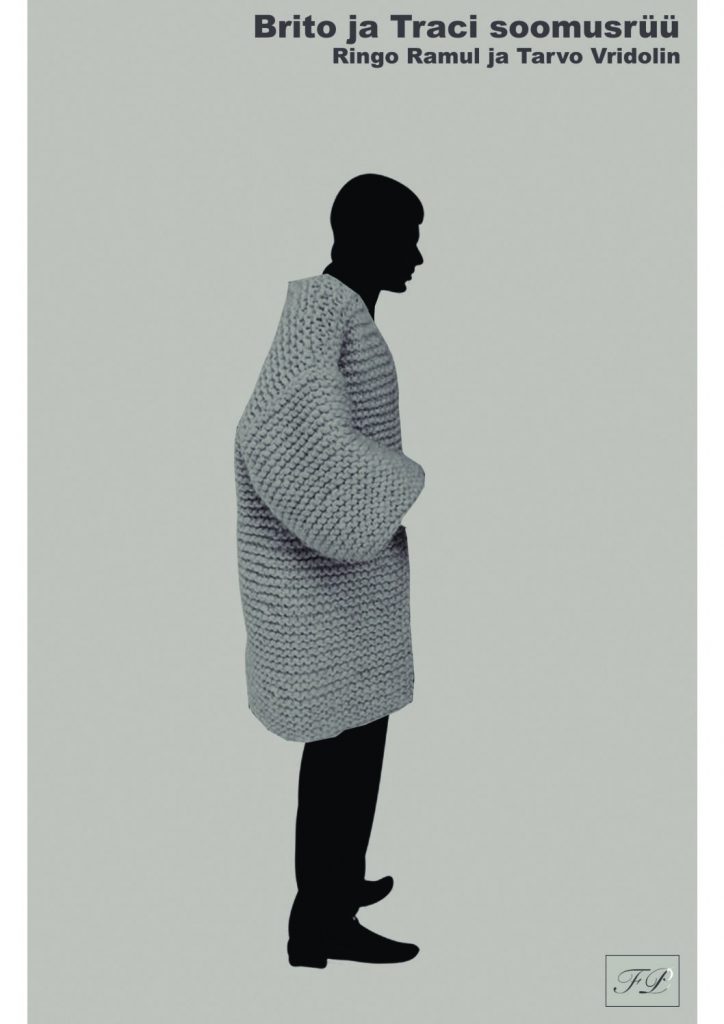 Defense speech
Isolation
The production ,,Four Knights´' and the spring of 2020 are as if connected. Isolation is a major common theme. The sense of insulation and loneliness that many people have felt during this period is similar to what the characters experiences in the play ,,Four Knights´´.
I found inspiration in an abandoned building in Nõva harbor. Traces of human activity found in the building and the scale of the building led to thoughts on the unfinished production. Adding some elements, this large and empty space starts telling its own story.